Hey,
ARE YOU OKAY?
When everything falls over, your thoughts might run faster.
But one can get too busy for a chat, then again,
I'll be there for you!

We often push aside thinking because it shakes the ground from under our feet. We then resort to thinking over and above the truth but not about it, not enough. Poetry brings you closer to yourself and should be explored. It can leave you hanging yet sustain you. Art does that, feeds the soul that is constantly running to someone else's pace.
About the Artist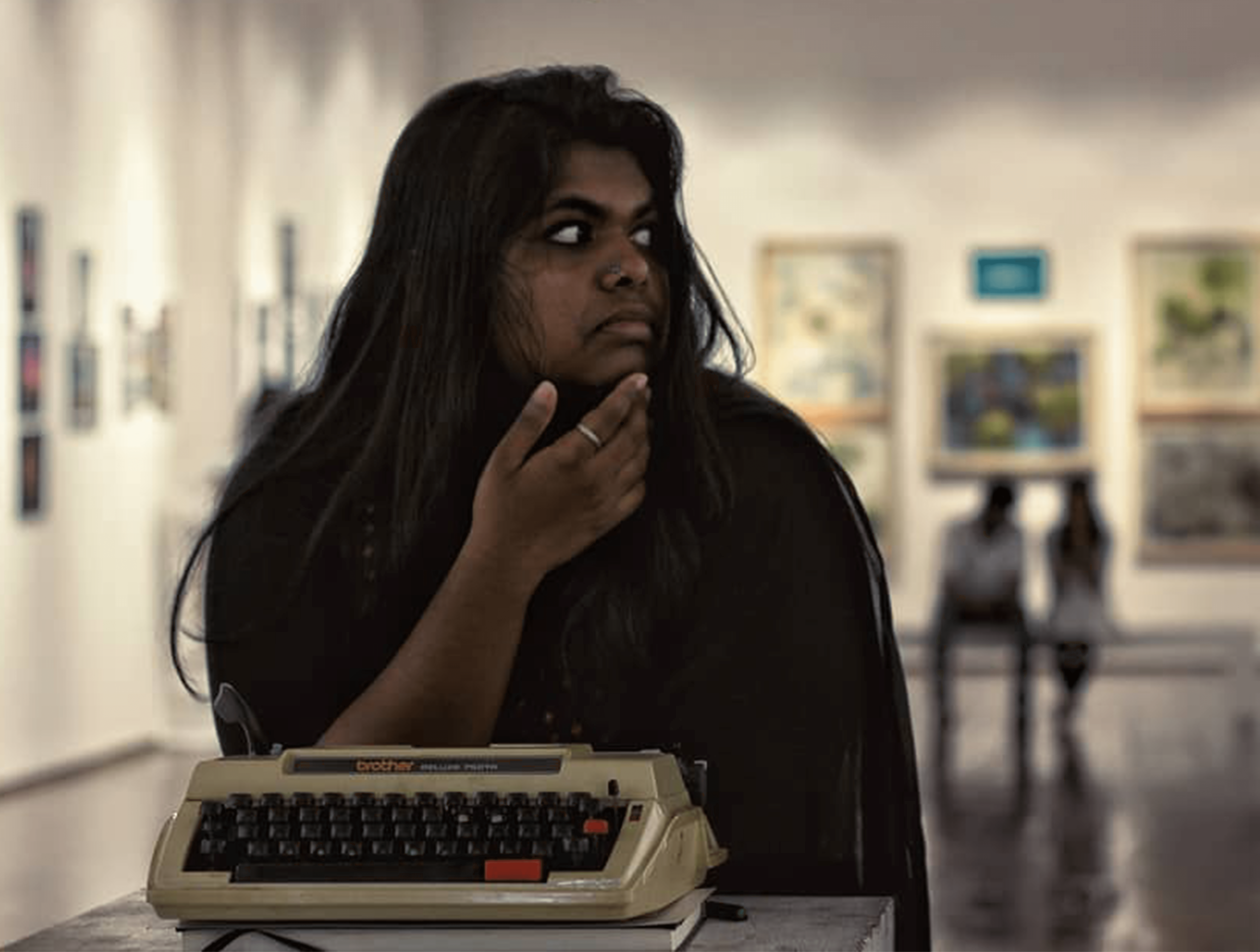 Lady Lazarus (alias of Priya Varghese) is a Limca Record-winning writer who is a counselor and an endurance artist who writes healing poems for strangers using her typewriter after having conversations with them about anything they would like to talk about. As an endurance artist, she focuses on creating a sense of belonging through her by encouraging conversations addressing the self and creating a safe space for meaningful connections.

Lady Lazarus's passion for writing and counseling extends beyond her work. She is also the founder of a Kerala-based NGO and a poetry foundation to empower budding poets named Oru Koottam. Through this, Lady Lazarus provides a supportive community for emerging artists, offering them mentorship, guidance, and platforms as they develop their skills. With her characteristic warmth and empathy, she helps others find their voice and share their stories with the world. Lady Lazarus's tireless efforts to uplift those around her have earned her widespread admiration and respect. Her legacy as a compassionate leader and visionary inspire others to follow in her footsteps.

When she's not writing, listening, or slowly making the world a better place, Lady Lazarus is found mothering a menagerie of two cats and two dogs, with whom she and her typewriter share their home.
Contact
Got a question? Or a gig offer?
Feel free to reach out.